<![if !vml]>

<![endif]>
Link This Web-Site To Yours!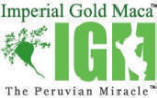 You Can Link This Website To Your Site by Copying This Link Into Your Main Web Page Or Appropriate Pages.
HOW TO LINK
Highlight The Link Address Below, Double Click On The Right Side Of Your Mouse, Select Copy, Place Your Mouse Pointer On The Page And Location You Want This Link To Appear On. Select Double Click On The Right Side Of The Mouse And Choose Paste.
IF YOU WOULD LIKE US TO LINK TO YOU
Include Your Site Information And Let Us Know What Page Our Link Is On At Your Site. We Are More Than Happy To Exchange Links With You. We Will Be Glad To Refer And Recommend Visitors To Your Website.