General Usages:
Oil of Oregano Benefits


Royal Oil of Oregano™ is one of the most potent products available today that is the correct species that can be found with the highest levels of carvacrol, the component that produces the spectacular results that Royal Oil of Oregano™ is known for. It is the ONLY product in the market emulsified with Organic Extra Virgin Olive Oil for easy administration.
Steam Distilled Pure and free of the chemical fertilizers, pesticides, herbicides and fungicides that contaminate conventionally grown crops and is Imported directly from the Mediterranean - Grown in the high mountainous regions of TURKEY.
Not all oregano varieties or oils are equal. The effectiveness of our Wild Mediterranean species is unparalleled. This particular species has a unique balance of compounds, which work together synergistically in a proprietary formula which makes Royal Oil of Oregano™ so potent.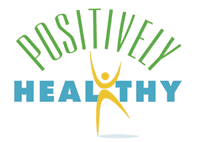 Take one to six drops of Royal Oil of Oregano™ under the tongue
for best result so it can enter the blood stream, hold for a count of 10 - 30 seconds, swish mouth with juice or water to allow bacteria on the tongue and gums to be destroyed and swallow or place in juice or water up to 3 times daily, or as directed by your health care provider. (See other uses)
Use topically as needed for hair and body conditions eczema, rosacea, dandruff, Skin Conditions such as acne, nail fungus etc.

Royal Oil of Oregano™ has exceptional abilities to treat many kinds of health conditions. The following overview provides guidance on how Royal Oil of Oregano™ can be used successfully. (See overview)
Be sure to check with your doctor before taking Royal Oil of Oregano™ for any extended period of time and follow the provided safety instructions. *See disclaimer below.
oil of oregano for nail fungus, oil of oregano benefits, oil of oregano use, oil of